Soon Mercury and the Sun will facilitate contact with the Earth Zone spirits of EBARON (27 Aquarius) and NEGANI (28 Aquarius). Their domains are out-of-body-experiences, like Lucid Dreaming, astral projection and mental travel.
This happens by way of a trine aspect from Libra.
Mercury will be there around October 14/15.
The Sun will be there around October 19/20.
The New Moon in Libra this year will be the bull's eye for EBARON, giving a two to four week window for this work. 
 I strongly suggest grabbing this opportunity, as it won't come back anytime soon in this form.
Mercury helps with mental travel.
The Moon helps with the astral component.
I've successfully worked with EBARON a couple of weeks ago, when Jupiter provided a trine aspect to them.
How to do it:
1. Determine the best times for your timezone and goals. Just check when Mercury or the Sun are roughly between 26deg00 Libra and 28deg00 Libra. Utilize Solar Fire, astro.com, astrotheme.com or similar sites to get this information.
2. Make a plan on what you want to achieve (e.g. Lucid Dreaming, Mental Wandering in Meditation, Astral Projection when the physical body is asleep) and how you want to achieve it. There's stuff on the internet and in books on these subjects.
3. Devise a ritual to make contact with these spirits. Name, sigil, intention and a prayer from the heart are enough. If needs, ask for help in this thread (or send a PM to me).
4. Perform the ritual within the determined time window and go about your practical work. You can perform it multiple times. I suggest going through a prep phase before the window arrives.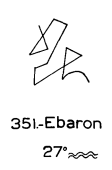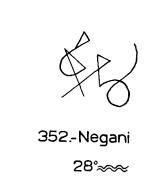 A good herb to support such a working is mugwort.